06.03.2020
Perm city will host "Winners' Games" - competitions for children who survived cancer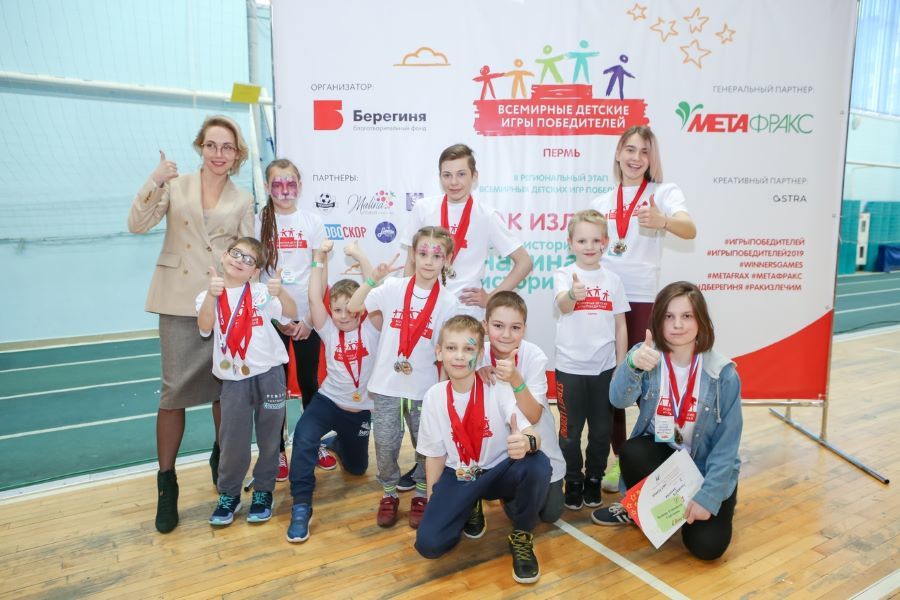 The "Bereginya" charity foundation and "Metafrax Group" will hold the third regional stage of the Global Winners' Games on March 14th.
Winners' Games is a genuine sporting celebration for children who have achieved an important victory in their lives - the victory over the oncological disease. In 2020, 85 children from all over the Perm region will come to Perm. The kids will compete in six disciplines: 60-meter race, speed walking, table tennis, rifle shooting, football and chess.
This rehabilitative and educational public event is held with participation of "Metafrax" for the second year. Like other philanthropic projects of the company, it is implemented with the personal support of Seifeddin Rustamov, the beneficiary owner of Metafrax PJSC.
The competitions will take place at the "Krasava" sports palace (Perm district, Kondratovo village, 1B Karl Marx Street).
An event such as Winners' Games requires support of volunteers. They are involved in organizing sports events, helping children on the field and dealing with administrative and commercial matters. Employees of "Metafrax" will volunteer, same as the last year. There are 11 volunteers who will join the big celebration for children.