04.07.2022
Thanks to "Metafrax Group", a park will be transformed for the anniversary of Perm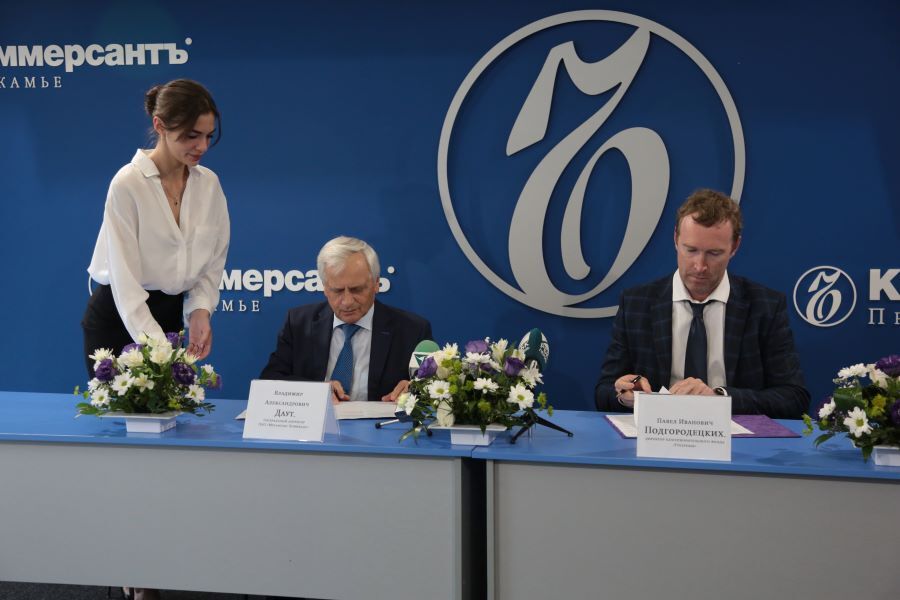 "Metafrax Chemicals" PJSC donated 30 million rubles to the "Guberniya" Charity Fund. Under the terms of the agreement signed between the company and the fund on June 27th, 2022, the funds will be directed to the improvement of the F.E. Dzerzhinsky Park in Perm.
The works in the park will be carried out in preparation for the 300th anniversary of the city. The F.E. Dzerzhinsky Park will meet the Tercentenary of Perm with renewed paving tiles, new benches and litter bins as well as repaired fencing. Lawns will also be restored in the park; flowers, trees and shrubs will be planted. It is planned to complete all the works in 2023.
- We hope that our contribution will help the city authorities to renew the public spaces of Perm as much as possible for the anniversary of the city, - noted Armen Garslyan, the Chairman of the Board of Directors of "Metafrax Chemicals" PJSC. – The Dzerzhinsky Park is one of the first places that train passengers see in the regional center, including the trains from the territories of Kizel Coal Basin, coming from the Ugleuralskaya station in Gubakha. In fact, in the year of the 300th anniversary of the capital of the region, the Ugleuralskaya station will also be reconstructed. This shows us the connection between the heart of the region and Gubakha, shows that the development of the main city is impossible without improvements in the industrial areas of the region, because they are the driving force of this development.
Pavel Podgorodetskikh, the director of the "Guberniya" Charity Fund, informed that work in the park will begin very soon, estimates and sketches have already been approved, and a contractor has been selected.
- We are grateful to the company for its active participation in the renewal of the city and for its care for the project in which it participates. The issues of improvement of F.E. Dzerzhinsky Park were resolved at a work meeting, right at the site of the future repair activities. This shows the informal and serious approach of the company to the allocated money, real involvement and a sincere desire to help the city and the region. We hope for fruitful cooperation and look forward to the start of works, - Pavel Podgorodetskikh noted.
"Metafrax Group" has traditionally been actively involved in creating a favorable urban environment at the locations of its enterprises. The group of companies implements a number of long-term charitable and philanthropic projects in the Perm region. Thus, "Metafrax Group" contributes to improving the quality of people's lives, which is an integral part of the social policy of the group of companies.