24.09.2021
"Metafrax Group" volunteers donated blood for the victims at the Perm University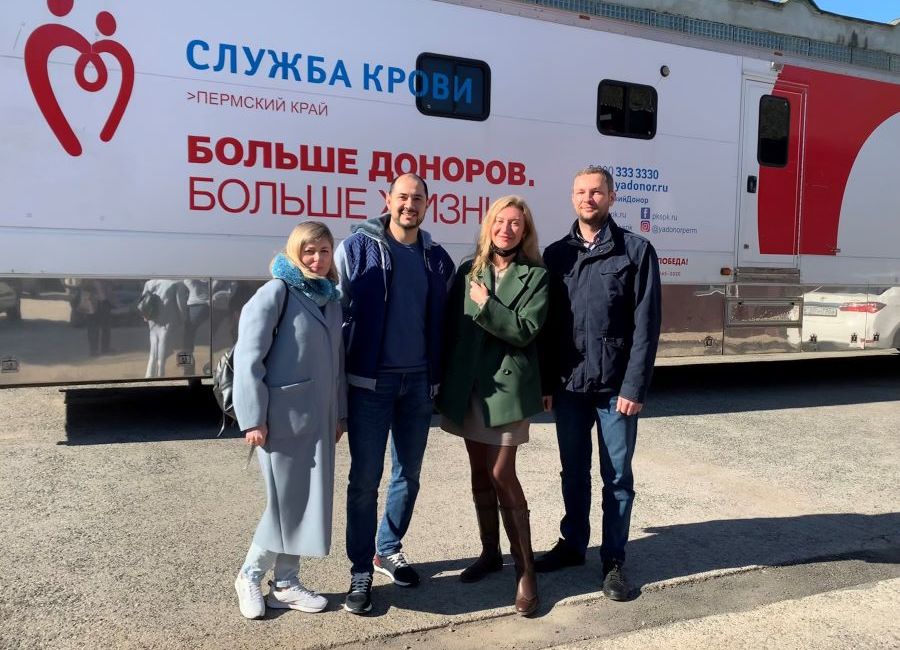 Employees of the "Metafrax" Engineering and Technology Center and the "Metafrax Trading" company participate in a donor campaign for victims of a tragic incident at the Perm State National Research University.
The company supported the public initiative and provided transport for a trip to the Perm Regional blood transfusion station. On the first day of the campaign, eleven specialists responded to the call for help. According to the Department for Personnel and Organizational Development of "Metafrax Trading" LLC, this figure would have been much higher, but many people were forced to postpone their participation in blood collection for the time being, primarily due to the recent vaccination against COVID-19. Nevertheless, the campaign will be continued and the employees will still be able to provide assistance to the victims after the elimination of contra-indications.
Roman Bayazitov, Deputy General Director of "Metafrax ETC" LLC, who took part in the campaign, noted the large number of donors at the blood transfusion station.
- It is good that there are so many caring people in Perm who are ready to help in a difficult situation. This gives us hope. The average age of our company's employees is 35 years, many of us have children. Many colleagues responded to the offer to become blood donors and there were even more willing people. This is important for all of us. You spend an hour of your time, but for the victim, this could possibly a chance to save a life, - shared Roman Bayazitov.