12.05.2022
Metafrax sportsmen won gold at the relay race on the Victory Day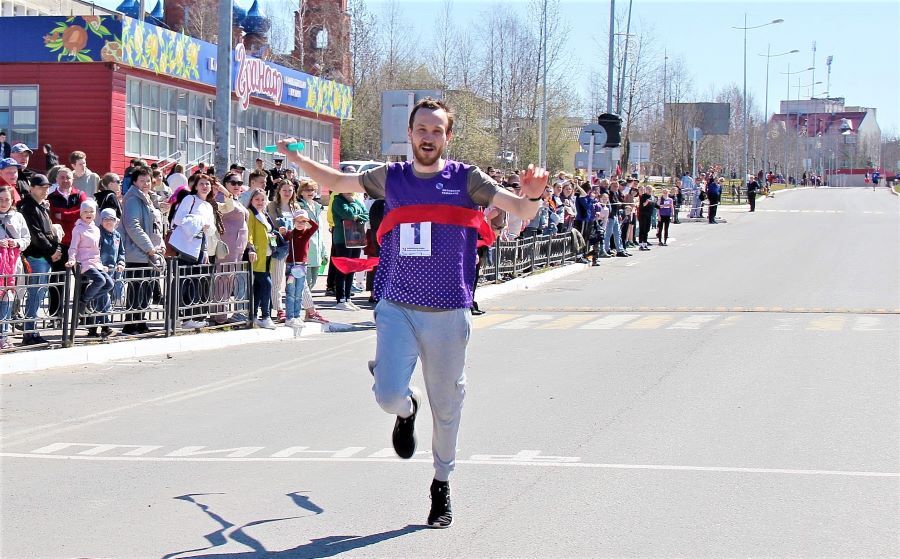 On the Victory Day, 9 May, in Gubakha for 74th time was held a field-and-track relay race for the prizes of Uralskiy Shakhter newspaper. Metafrax Chemicals has participated in this traditional competition as one of the hosts, and the company sport team repeated the last year success and leaded the race among the city working teams.
The relay race participants were 16 teams, and it's more than 270 people – students of 5-11 grades of Gubakha region schools, Ural chemical-technological college (UCTC) students, representatives of the working teams and public associations. Each team was challenged to pass 15 stages. Five teams were the competition to our sportsmen: Gubakhinskiy Koks, Edinaya Rossia, Gubakhinskiy trail, Gubakhinskiy meditsinskiy college and sbornaya IK-12.
From the first stage, our team became the race leader, and at the all distance it did not concede this place. As a result, taking the first place, Metafrax Chemicals sportsmen stepped on the victory pedestal. Edinaya Rossia team won the second place, Gubakhinskiy Koks team the third one.
Apart from the main cup of the relay race, Anton Shibanov, general director of MediaCub, which issues the Uralskiy Shakhter newspaper, gave prize to the leader of the first stage. As in the last year, the winner was a representative of our team Denis Kazakov. He also became the owner of one more – challenging cup founded by the investor of the all season resort Gubakha Rashid Gabdullin