29.10.2020
Facades of buildings are repaired in Gubakha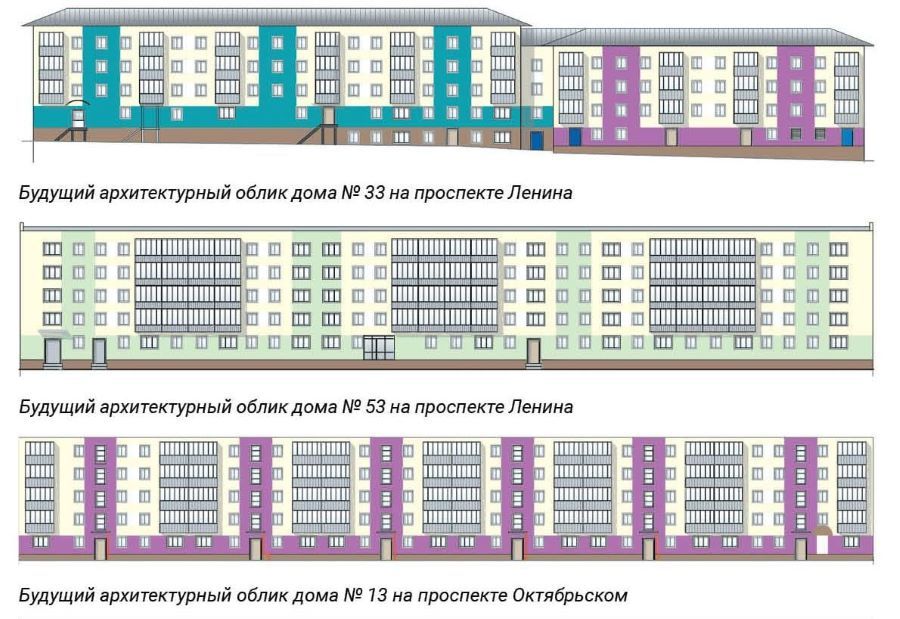 The installation of energy efficient frameless facade systems of domestic production began on buildings located on Lenina street of Gubakha. In total, 26 houses are planned to be renovated.
"The project is unique. In addition to repairing facades, it includes works for roof restoration and base insulation of buildings. Repair is carried out in a uniform style, both in terms of color and composition. As a result, a uniform architectural ensemble of the town central street will be formed", said Maria Konovalova, Head of communications of Metafrax Group.
The project is implemented within the framework of a quadripartite agreement between PJSC Metafrax, Government of Perm Region, Regional Overhaul Fund and Gubakha Urban District Administration. The document was signed in January 2020. Under the agreement, Metafrax financed the development of design and estimate documentation. Repair work is financed by the Overhaul Fund and Gubakha Administration. All works are planned to be completed by the end of 2021.
"For the first time such energy-efficient facade systems are installed in Perm region. The development of domestic scientists is used in Moscow and in 15 other regions of our country. The application of new energy-efficient technologies will allow not only to carry out the overhaul repair of houses faster, but also to help residents save on utilities", highlighted Dmitry Makhonin, Governor of Perm region
"In cooperation with regional and local authorities, Metafrax is consistently investing in the renovation of our town. Due to this project, Gubakha will have one more "business card" that will favorably distinguish it from other towns. By developing the urban environment in the locations of our industries, we contribute to the improvement of people's life quality", stated Armen Garslyan, Chairman of the Board of Directors of PJSC Metafrax.