17.09.2020
Residents of "Karbolit" get familiar with new buildings of the industrial park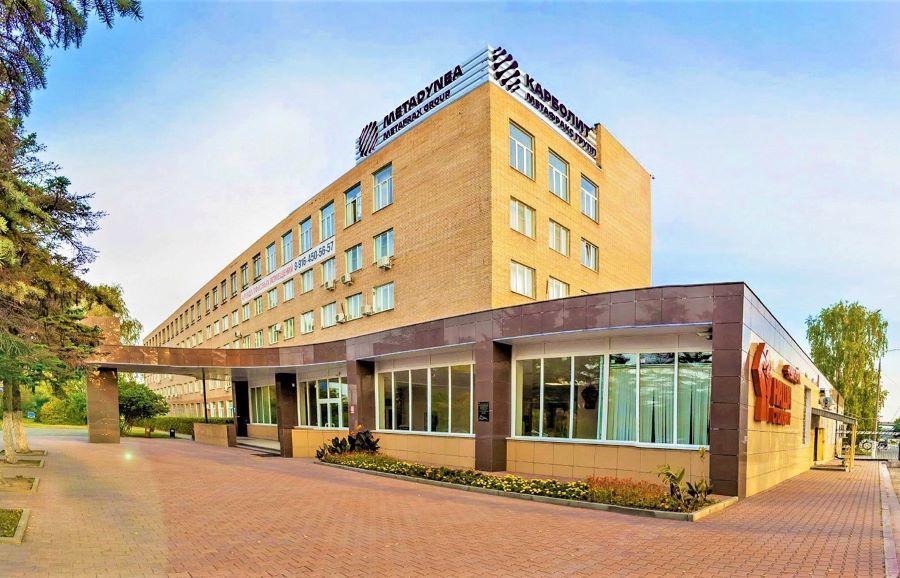 Industrial park of "Karbolit" JSC was visited by Gennady Panin, the head of the Orekhovo-Zuyevo urban district. He visited the existing production sites and those under construction and got acquainted with the range of manufactured products.
According to Maxim Batuev, General Director of "Karbolit" JSC, as of today, a comfortable business center has been created on the basis of the former plant management building. Its residents are 17 companies operating mainly in the chemical industry. The infrastructure created in the industrial park assist in attracting new residents. Enterprises receive a whole range of services here, from security and convenient parking to provision of power, water and gas supply facilities as well as rent of ready-made production facilities. This allows companies to ensure a quick start of production.
"Karbolit" JSC is part of the "Metafrax Group" and is an industrial park of the "brownfield" type. "Metadynea" LLC, "Fenoplast" LLC, "Holz" LLC and other companies have placed their production facilities at the territory of the industrial site of "Karbolit" JSC. The territory of the industrial park is 53 hectares, of which 5 hectares are free. According to Maxim Batuev, these land plots are currently being redeveloped – facilities in emergency state are being demolished and new production buildings are being constructed.
One of the park's residents is the "Khoroshiy Sever" enterprise. In here, worn tires are brought back to life using the European technology of "cold retreading", with the help of ready-made treads. The company restores up to 60 thousand tires a year. For consumers, a retreaded tire costs half as much as a new one.
Until the end of the year, the research and production enterprise "Vacuumtech", which produces injection molds, will localize its production in the industrial park within an area of 1500 sq.m. The furniture company MrDoors plans to expand its production with an increase in scope of product output.