09.05.2020
Congratulations on the 75th anniversary of the Great Victory!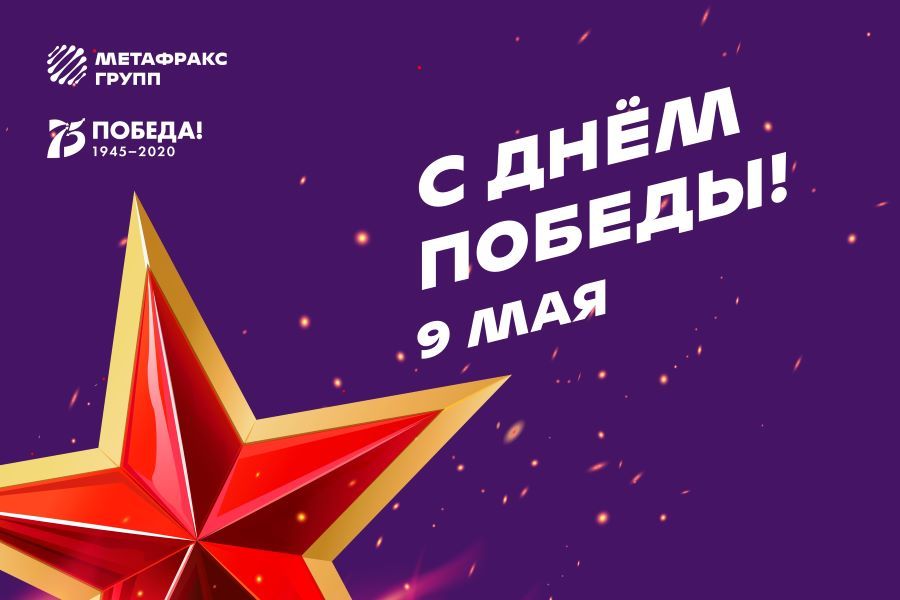 Dear friends, colleagues and partners!
Please accept our warmest congratulations on the 75th anniversary of the Great Victory!
Decades pass, generations change, but Victory Day forever remains the main holiday of our country. We reverently honour the memory of the soldiers who did not return from the battlefields, we remember the feat of great workers who forged Victory in the home front. We are grateful to the front-line soldiers for their heroism on the battlefield, for their courage and fearlessness! They showed their unbreakable willpower and desire to win to the whole world.
We all owe a debt that we cannot return to the soldiers of Victory. Today, in difficult days for our country and the whole world, we ask you to take care of yourself!
We wish you good health, happiness, prosperity, peace and kindness. Let your life light up with smiles and warmth of your loved ones.
Happy holidays, happy Victory Day!