21.05.2020
Mr. Armen Garslyan: The construction of the paraformaldehyde and formalin plants at Metafrax site will begin in one month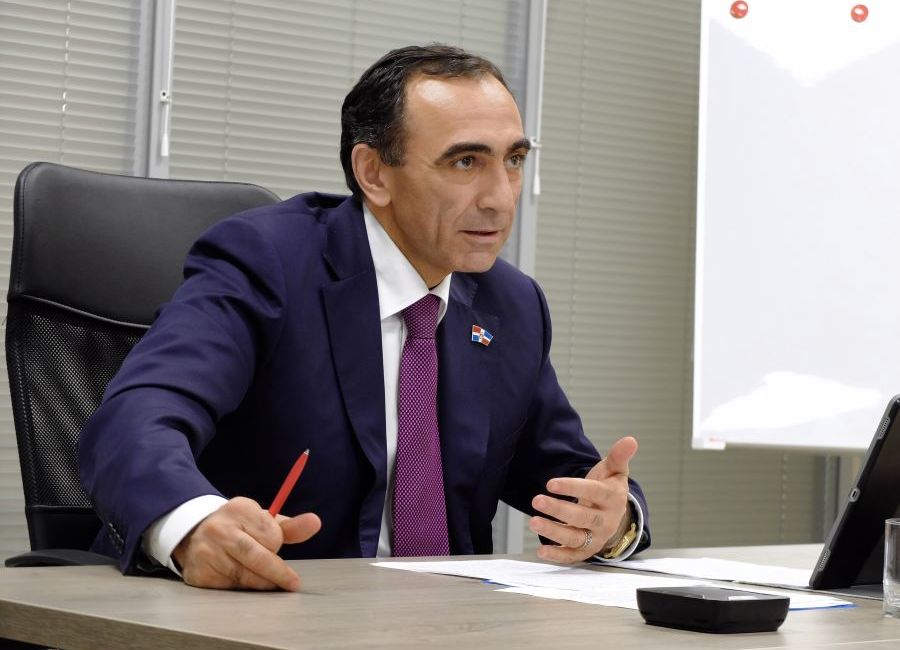 During the meeting of the Head of Perm Region Mr. Dmitrii Makhonin with the heads of big enterprises of the Region, the Chairman of the Board of Directors of PJSC "Metafrax" Mr. Armen Garslyan reported on the progress in the implementation of investment projects of the Group of Companies in Kama Region.
- All our previously started investment projects are being implemented. As recently as in one month the work will begin on the construction of paraformaldehyde and formalin plats at the Metafrax site. The contracts with the suppliers of the equipment are concluded, equipment will start arriving in the third quarter, - declared Mr. Armen Garslyan.
Also the construction of «Ammonia-Urea-Melamine Complex» (AUM) is continuing in Gubakha.
- Works are going on as fast as possible. More than 2,000 people work daily on the construction site, - stated Mr. Armen Garslyan and thanked the specialists of the regional department of Rospotrebnadzor and the Perm Region Government for their assistance in organizing measures to ensure the safety and health of the personnel at the site.
Construction of the AUM Complex is included in the permitted list of objects of the regional Ministry of Construction, work on which should not be stopped. As a result of the startup of the new production, more than 400 new qualified working places will be created.
The Chairman of the Board of Directors of Metafrax told the Head of the Perm Region about the problems, that faced the industrial enterprises of the chemical industry during the COVID-19 pandemic and disclosed a number of proposals on possible measures to support them, including areas of bank lending, rail transportation and gas costs in the domestic market.
- Perm Region is an industrial region, and the driver of its development are industrial enterprises. Therefore, it is especially important now to help them to ensure stable operation and implementation of investment projects, - highlighted the Head of the Region Mr. Dmitrii Makhonin during the meeting with industrialists.
____
The investment project to establish production of paraformaldehyde (30 thousand tons per year) and formalin (181 thousand tons per year) at PJSC Metafrax is estimated to the amount about 5.2 billion rubles. The realization of the project will create more than 30 additional working places.
The supplier of equipment and technology to produce paraformaldehyde will be Danish engineering Company - GEA Process Engineering. The licensor of formalin production technology is the Dynea AS Company (Norway).
A special investment contract was signed in June 2019 for the project realization to construct industrial formalin and paraformaldehyde plants in Gubakha.
In addition, an agreement was signed with the Federal Fund for Industry Development with the participation of the regional Ministry of Industry and Trade, to provide a loan for the project.