14.10.2021
Ralph Theuer has handed over the position of Managing Director of Metadynea Austria GmbH to Michael Kunz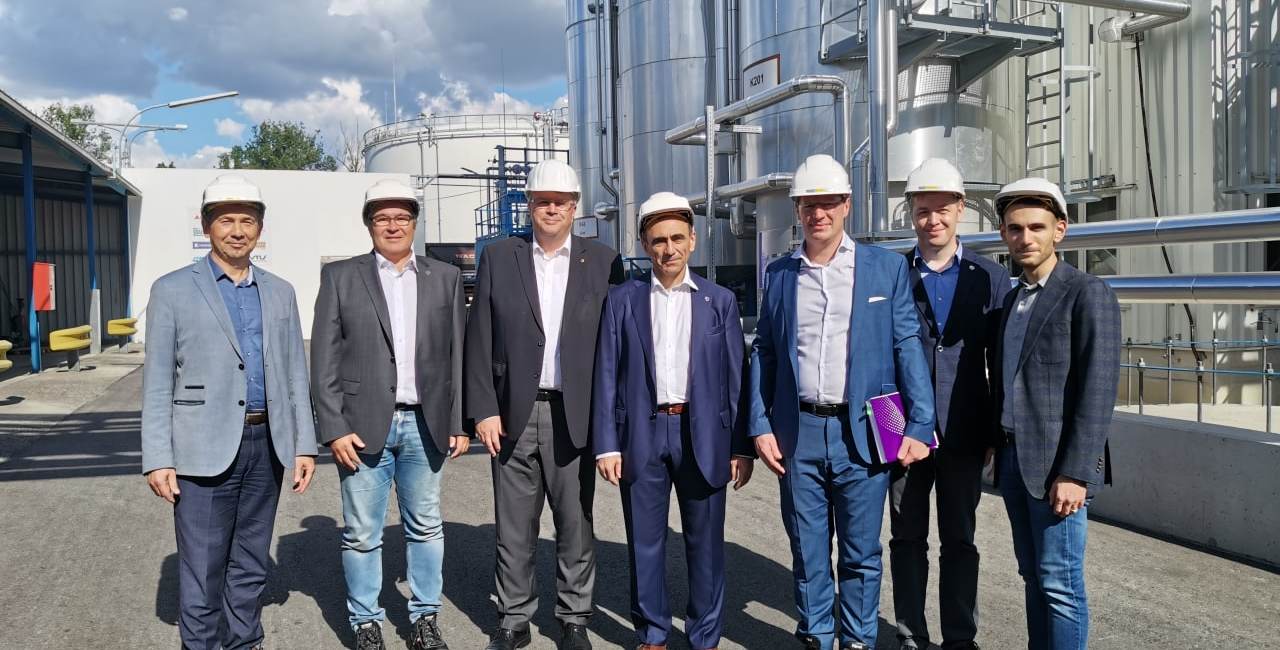 After being Managing Director of the company since November 2012, Ralph Theuer agreed with Chairman of the Board of Directors of Metafrax Chemicals PJSC Armen Garslian to hand over his operational responsibility of Metadynea Austria by August 1, 2021 to Michael Kunz. Ralph Theuer, will continue in his position as managing Director of Metadynea Holding and Metadynea LLC and will also support Metadynea Austria as Senior Adviser in the future.
– I would like to thank Ralph Theuer for his wise guidance and leadership of the Company over the years and achievements in business development. I look forward to a continuation of that productive cooperation, – Armen Garslian said in the Company's Business Review Meeting on 29th of September in Krems, – I wish Michael Kunz to conquer new peaks, hone his skills and professionalism, lead the Company to new heights and strengthen its position in the international market. Due to the coronavirus pandemic, we communicated with colleagues via videoconference for a year and seven months and I am glad that now there is an opportunity to visit our Krems site again.
Currently, there are a number of projects with a significant Group wide impact in progress at the Metadynea Austria site. The most ambitious ones are the "Replacement of Halle 17 DCS RS-3 by Delta V" and the "MZA I Capacity Increase".
During the September visit Armen Garslian took the opportunity to walk around the site and to present Metafrax Group performance 2021 and development strategy to Metadynea Employees.
---
Metadynea Austria GmbH as part of Metafrax Group is a regional leader in the resin production for composite board Industry, as well as a specialist in fine chemicals, surfacing materials and flame retardants.
Michael Kunz was born in Vienna on May 9, 1975. He holds a PHD in chemistry from the Technical University of Vienna and an MBA from the Danube University in Krems. From 2015 to 2020, he held the position of Managing Director of one of Austria's leading manufacturers of chemical auxiliaries.