20.01.2020
The Governor, Maksim Reshetnikov, visits the AUM complex construction site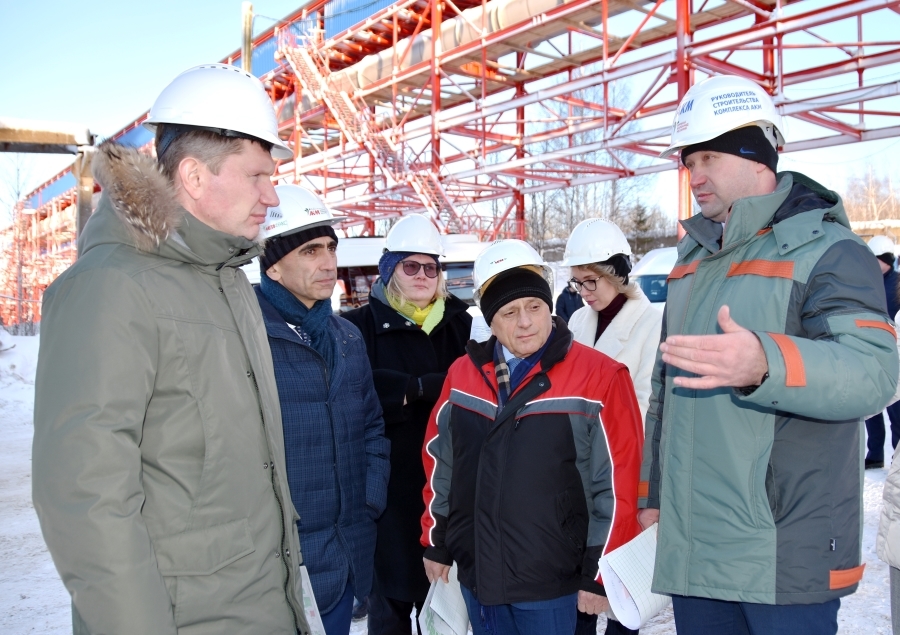 On January 17th, Maksim Reshetnikov, the Governor of the Kama region, took a working trip to the construction site of "Ammonia-Urea-Melamine" complex of "Metafrax" company in Gubakha.
During the visit, Vladimir Daut, the General Director of Metafrax, has informed the Governor, that start-up of Water Treatment and Steam Boiler is planned for the first half of 2020. All mechanical works on the site will be completed in full in 2020. The complex will be put in operation in 2021. According to Vladimir Daut, if the workforce requirements for the AUM complex and senior retirement are taken into consideration, then around 1000 people should be employed by "Metafrax" in 2020-2025.
The official start to the "Ammonia-Urea-Melamine" complex construction was given in March of 2018 in presence of Maksim Reshetnikov.