10.03.2020
"Metafrax Group" plans further production development of flame retardants in the Austrian Krems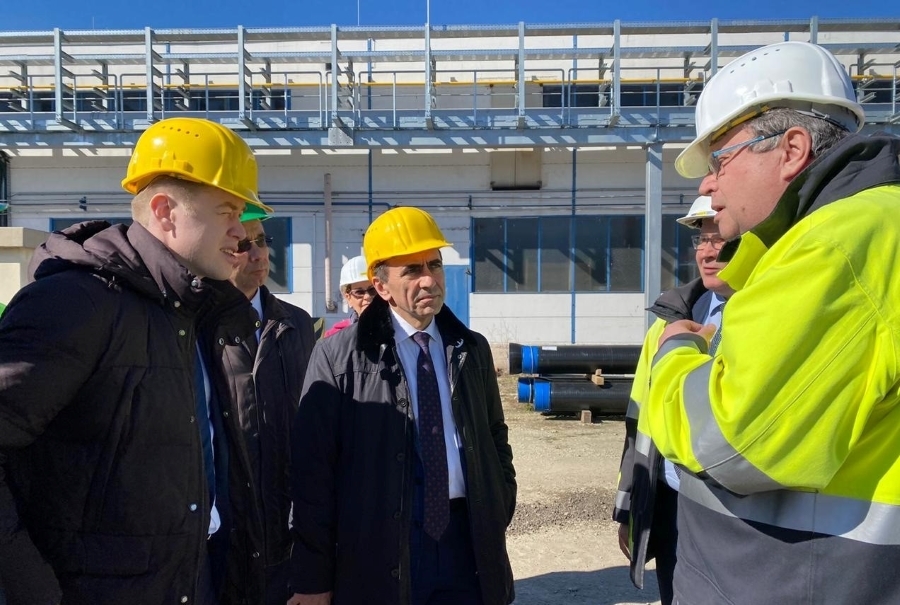 At the production site of the "Metadynea" company in the city of Krems (Austria) a meeting was held for the business review and further development issues of the industrial park. Armen Garslyan, Chairman of the Metafrax Board of Directors, inspected the existing units and held a discussion with Ralf Toyer, Managing Director of "Metadynea-Austria" regarding the prospects for new investment projects implementation.
During the work trip, a decision was made to expand the production of halogen-free flame retardants - the components added to materials of organic origin to provide fire protection. These products, unlike flame retardants containing chlorinated or brominated organic compounds, produce less smoke when a fire occurs and are classified as safe and environmentally friendly.

The preparation for implementation of this investment project is planned to be completed in 2020. Other ideas for the chemical services development at the territory of the "Metadynea" industrial park in Krems are also being considered.
In 2019, high-tech capacities for the production of carboxylic acids and aldehydes were created at the "Metadynea-Austria" production site and a plant with the capacity of 7,500 tons per year was built. Investments for the project reached 10 million euros. The implemented project increased the range of manufactured products and provided the company with an expanded market share. 10 new jobs were created additionally in order to operate the plant.
- Creation of new production facilities and expansion of the product line is of strategic importance for "Metafrax Group". It strengthens our position as the largest participant in the specialised market and ensures the economic development of our presence areas as well as the well-being of the residents, - Armen Garslyan noted.