04.02.2020
PJSC «Metafrax» will invest in the overhaul project of the resident houses in Gubakha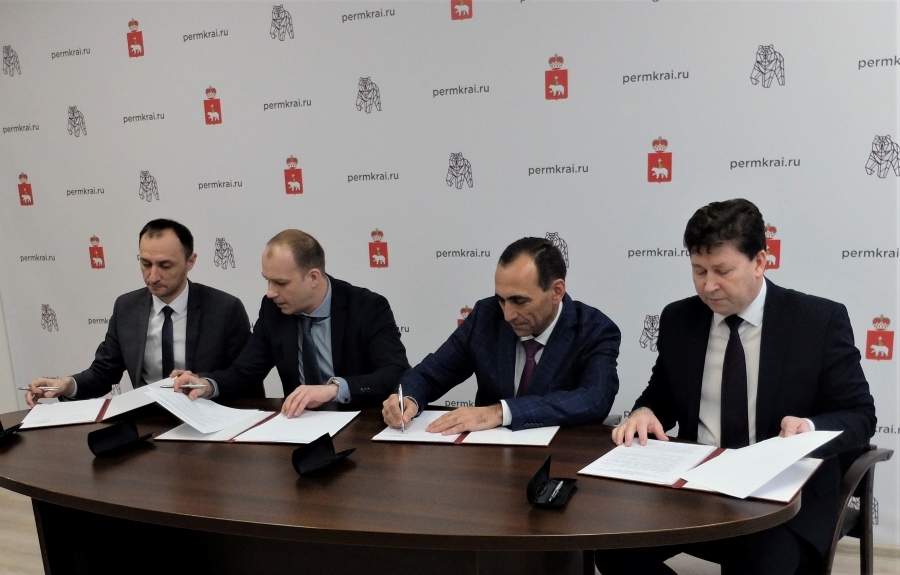 An agreement on overhaul of 26 houses in the center of Gubakha was signed on January, 31st. Its participants were the Government of Perm Region, PJSC Metafrax, regional overhaul fund and administration of Gubakha town.
It is planned to complete the works by the end of 2021. Their preliminary costs amounted to 560 Million Rubles. PJSC Metafrax performs financing of design and estimate documentation development.
- PJSC «Metafrax» acts as an investor in this project. We do not separate enterprise, town and the Region, that is why we systematically invest in the urban environment development, improvement of the quality of life. In frames of the agreement we perform financing of the project documentation development for the overhaul of houses. A lot of work has already been done, a lot of calculations have been performed, the expertise has been organized. I would like to thank the Government of Perm Region, overhaul fund, administration of Gubakha town, all participants of the Project. This is a big event for Gubakha. As a result, town residents will receive not only updated houses, but also a modern public space in the town, decorated in the uniform style, - stated the Chairman of Board of Directors of PJSC Metafrax, Mr. Armen Garslyan.
The costs of the project works are about 10 million rubles. The overhaul itself will be paid by the overhaul fund. The Administration of Gubakha town will ensure payment 15% of the costs of the works for each house.
- For the first time in the history of Perm region the big Company takes part in the overhaul process of the houses. The Government of the Region, represented by the overhaul fund, will ensure the required control on the performance of the works. The Government of Perm Region is interested to spread this practice to other territories of the Region, - said the Deputy Head of the Government of Perm Region, Mr. Anton Udalyev.
- Our town is rapidly developing together with our local economic mainstay. Big scope of the works has been performed for the landscaping and public amenities, repairs of the roads. Now, thanks to the Region Government and the Management of PJSC Metafrax we start large-scale overhaul of the houses. This project will significantly improve the image of our town, - noted the Head of Gubakha town, Mr. Nikolay Lazejkin.