11.08.2021
Commissioning works have started at the formalin unit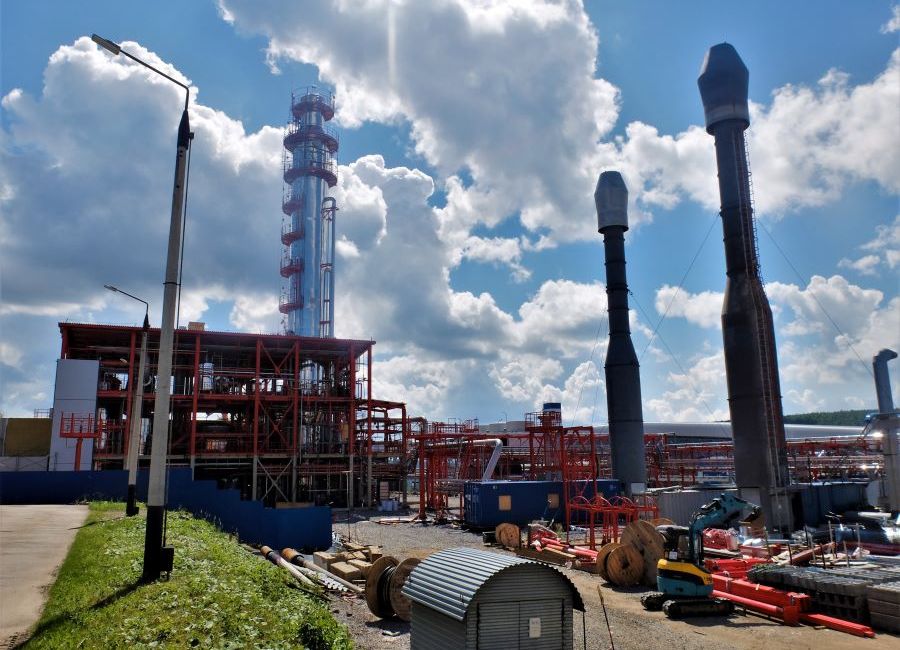 The implementation of an investment project for creation of paraformaldehyde and formalin production facilities continues at the production site of "Metafrax Chemicals" in Gubakha. The launch of new units will create more than 30 jobs and increase the internal processing of methanol, which is foreseen by the company's development strategy.
At the construction site of paraformaldehyde production facility, the workers have installed concentrated formalin pumps and connected them to a storage tank, have built a reinforced concrete process pipe rack and a cable route. Welding works on the supply pipelines have been completed. Installation of fire-fighting water pipeline has been completed, the sewerage system has been installed. Hydraulic tests of the networks were carried out and the construction of an asphalt-concrete road along the perimeter of the production facility has started.
Contractors have completed the installation of sandwich panels in the building, internal engineering networks of partitions, windows, doors and equipment maintenance platforms are being installed. Finishing works are being carried out at the central control room (CCR) and at the office and utility premises. The installation of process equipment, ventilation systems and air ducts continues. The installation of a cooling tower with a pumping station is nearing completion.
Construction and installation works at the formalin plant, which will be the third at the enterprise, are in the final stage. The control cable has been routed and the territory landscaping is well underway. It is planned to finish these works this month. Pipeline equipment has been tested, thermal insulation is being applied and primary post-installation cleaning of equipment and pipelines has been performed. Water and energy sources have been supplied to the unit. The automated process control system (APCS) is being adjusted. Commissioning works will start this month.