23.01.2023
Gratitude letters and awards to the best of the best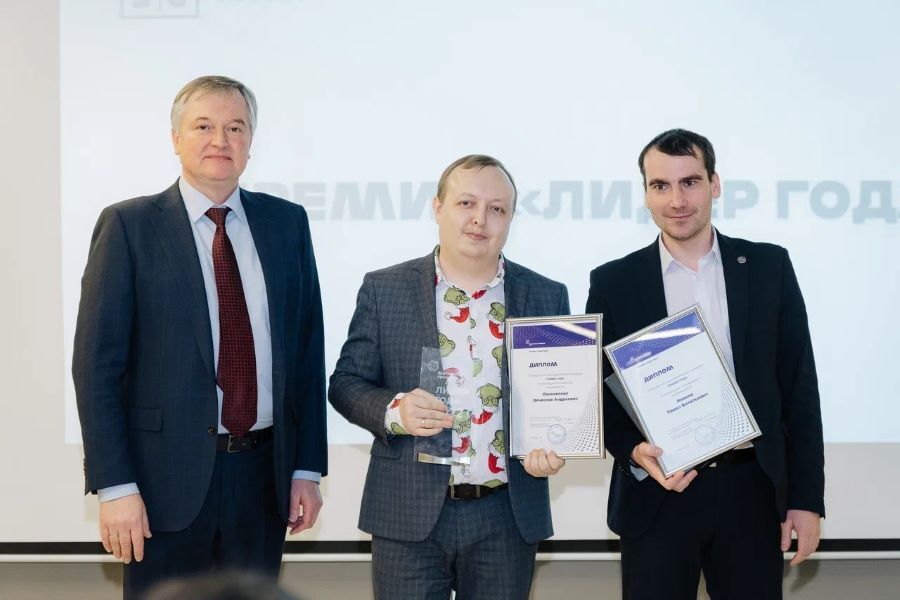 Metafrax Trading summarized results of 2022 and awarded the most productive employees. The award ceremony for the well-deserved valuable prizes, diplomas and gratitude letters took place in Perm on December 29, 2022.
Three employees of the company received the corporate Leader of the Year award. The Valuable Employee award in the most popular category was presented by Ivan Feoktistov, Deputy General Director for personnel and organizational development. Alyona Savina, lead specialist in recruitment and personnel development and Yelena Samoshina, chief legal counsel of contract department were among the nominees and Konstantin Kosachev, specialist for transport logistics of commercial department received the award.
The Breaktrough of the Year category recognizes employees under the age of 35 years and Armen Tsarukyan, Deputy General Director for corporate affairs, awarded diplomas and prizes to the most successful young specialists. Denis Mikhalev, legal counsel for corporate and legal affairs and Tatyana Ponomaryova, specialist of financial department were among the nominees. Yulia Zhukova, lead legal counsel of judicial and claims related department won the award.
Oleg Mamayev, General Director of Metarax Trading LLC, congratulated managers who reached the final of the corporate competition. Nominee diplomas were given to Pavel Ivanov, manager for relations with federal authorities and Natalya Kolmogorova, lead specialist of financial department. Vyacheslav Osinovskikh, Head of contract department, received an honorary diploma of winner.
The ceremony also included the presentation of gratitude letters from the Mayor of Perm. Eduard Khairullin, the city's First Deputy Head of the Perm Administration, presented municipal awards. Gratitude letters were given to Sergei Rastorguev, Head of the sales and logistics department of the commercial service, Dmitry Luts, Compliance Project Manager, and Nadezhda Illarionova, Head of the IFRS department.