24.01.2023
The Highest Category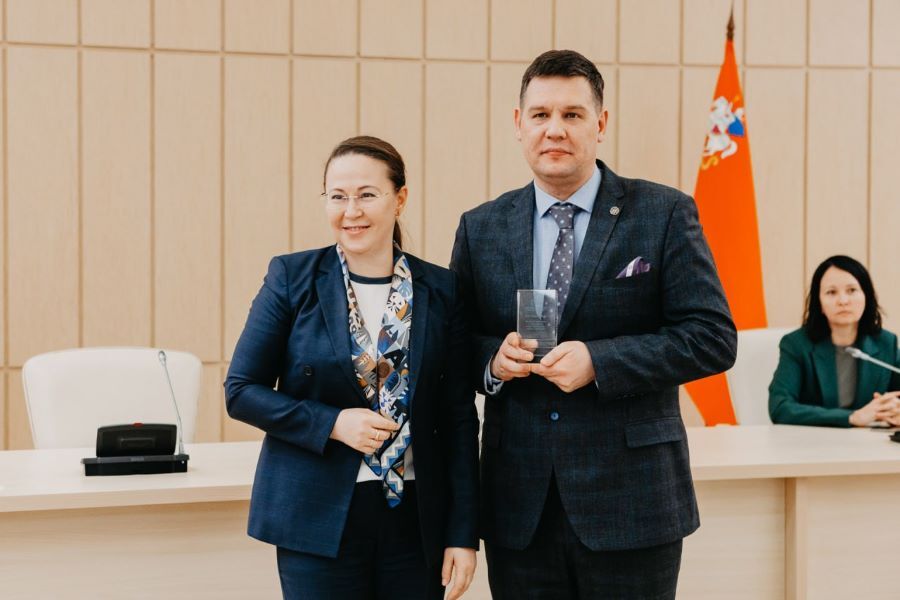 Maksim Batuyev, General Director of JSC Karbolit, took part in the award ceremony of management companies (MC) for industrial parks of the Moscow region as per results of 2022.
As a part of Metafrax Group since 2020, the company has been consistently positioned among the best industrial parks of the Moscow region as estimated by the regional Ministry of Investment, Industry and Science. Last year was no exception. Yekaterina Zinovyeva, Deputy Chairman of the Government - Minister of Investment, Industry and Science of the Moscow region, presented the manager of JSC Karbolit with a memorial badge confirming the highest category in management of the industrial park and inclusion in the top five industrial parks of the region.
The efficiency of the management company is defined by a number of criteria: resident employment of the Moscow region, occupancy of the territory by residents, availability of accreditation by the Ministry of Industry and Trade of Russia. The experts also assessed the services provided by the management company to the residents, the provision of infrastructure for the site and the maintenance of the territory.
General Director of JSC Karbolit explained that in 2022, the management company of the industrial park was actively implementing big infrastructure projects to ensure a reliable supply of residents and improve the quality of provided services.
"We completed modernization of the high voltage power supply networks, water supply systems and reconstruction of the railways at our site," said Maksim Batuyev. "We prepared the design documentation for the road reconstruction within the site to improve the efficiency of logistics and vehicle traffic. We are carrying out repair works to ensure comfortable accommodation of our residents in the buildings and provide them with the necessary resources at the site."
The occupancy rate of the industrial park is 100%. New prospective projects are being discussed now to expand the rentable area and increase the storage area for reshipment of various customer products on a rail-auto principle.
----
There are currently 66 industrial parks in the Moscow region. The occupancy rate of them is 80%.