20.08.2021
Housewarming for the doctor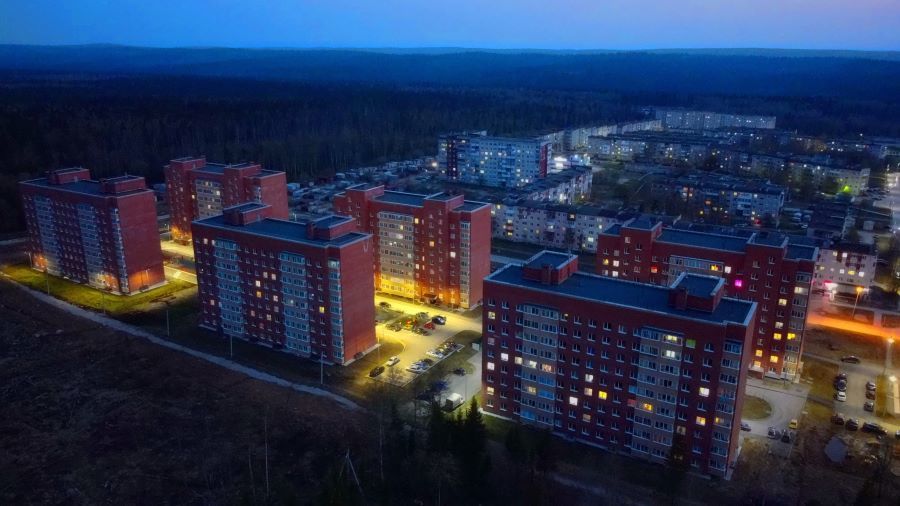 The «Metafrax Chemicals» Company continues its highly sought-after program to provide healthcare professionals with comfortable housing. As a result, only in July three doctors – narrow focused specialists - came to work at the Gubakha hospital, the branch of the Perm municipal clinical hospital No. 4.
The Company allocated a three-room apartment to the anesthesiologists-resuscitationists, the Makarov's spouses, and their children were given places in the childcare settings. In July, Ms. Olga Kalinina, an infectious disease doctor, started working. She works in the infectious diseases ward, and is also provided with the corporate housing.
The program for personnel engagement to the branches of the Kizel coal basin was implemented at Municipal clinical hospital No. 4 in the autumn, 2019. It involves the allocation of funds to such specialists in accordance with an agreement under which doctors shall work in the branch for at least 5 years.
Also, medical workers are stimulated in the frames of the national project «Healthcare» - programs «Zemsky doctor» (Land Doctor)» and «Zemsky feldsher» (Land feldsher). In addition, the doctors of the Municipal clinical hospital № 4 conduct the outreach visits to patients in clinics of the Kizel coal basin, perform surgeries in the Gubakha hospital.
- The housing issue for solving the issue to engage qualified doctors - narrow –focused specialists was a big "headache" for us. We are grateful to our partner, the "Metafrax Chemicals" Company for the necessary and timely support, - said the Deputy of the Head of the Gubakha branch of the Municipal clinical hospital №4 for medical affairs, Mr. Andrey Pelevin. – The Company's program for the allocation of housing to doctors has reversed the situation. It made it possible to significantly speed up the search for the necessary specialists and quickly achieve tangible results.
In early autumn, after passing the employer-sponsored medical residency, two more specialists, a radiologist and an oncologist, will start working in Gubakha. They will be also provided with comfortable housing. In total, in the coming years, 64 more doctors are expected to be employed in the Municipal clinical hospital No. 4 and branches in the Kizel coal basin – this is how many young people are now getting the profession of a doctor at the Perm Medical University under the program of the employer-sponsored education.
The task of providing housing in small towns and villages of the Kama river area is under the control of the Governor of the Perm Region, Mr. Dmitry Makhonin. At a meeting with representatives of industrial enterprises, the Head of the Region emphasized that graduates of the Perm State Medical University should feel the care of the authorities of the territories where they came to work.
- Not only regional authorities, universities and medical institutions, but also the municipalities, together with industrial enterprises that work on their territory, should be interested to solve the issue of personnel in the health care branch, – told Mr. Dmitry Makhonin.