26.08.2021
Support of like-minded people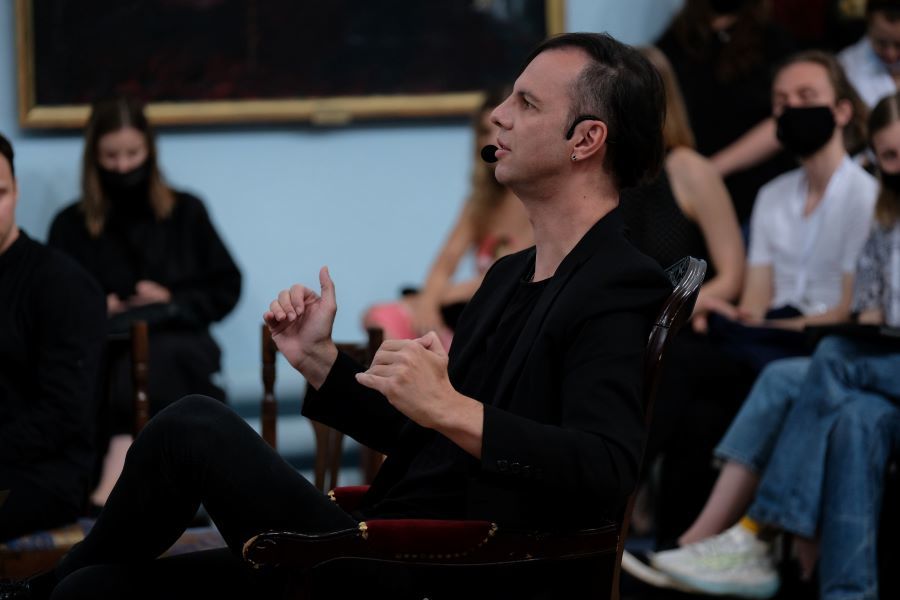 Seifeddin Rustamov received an appreciation letter of the International Diaghilev Festival.
Artistic Director of the International Dyagilev Festival Theodor Currentzis has sent a letter to Seifeddin Rustamov, the beneficial owner of Metafrax Chemicals. In his message, the maestro writes about the importance of supporting like-minded people in a changing world.
"It is a great joy to be with those who know how to change the world for the better and make tremendous efforts to do so. In many ways, it is thanks to you that this year's festival took place. I hope there will be more of our meetings", the letter notes.
In 2018, Metafrax Chemicals and the Perm Opera and Ballet Theater signed a cooperation agreement, thanks to which a number of joint cultural programs and projects have been implemented over the years. One of the most striking of them was the educational program of the Diaghilev Festival, which was held in cooperation with Metafrax Chemicals for the fifth time this year. First of all, the program of nine directions is aimed at students and young people of creative professions, but educational events traditionally attract a wide range of observers.
Listeners of the program, including its separate unique block Women in Art, not only get new knowledge, but also participate in creative projects: create their own works in laboratory environment and show them to the audience. The program is free for both participants and observers. Also, thanks to the participation of Metafrax Chemicals, the geography of festival events this year has been expanded. During this year's Diaghilev Festival, pianists and vocalists visited Gubakha with educational program concerts, where they performed music by European and Russian composers of the 19th and 20th centuries at the Yuri Agafonov Children's Music School.
"When we conceived the Women in Art project in 2018 together with our partners from the Perm Opera and Ballet Theater, it was aimed at giving women musicians of rare professions access to the best creative practices. Graduates of the educational program took the initiative to present their own creative projects. The first one, Fine Chemistry, proved extremely successful integrating images and technologies of culture and chemistry. It is pleasant to realize that the graduate community of the program not only receives knowledge, but also implements its own creative ideas", said Maria Konovalova, adviser to the Chairman of the Board of Directors of PJSC Metafrax Chemicals.