29.06.2022
"Summer, sunshine, friendship — that's what children need!"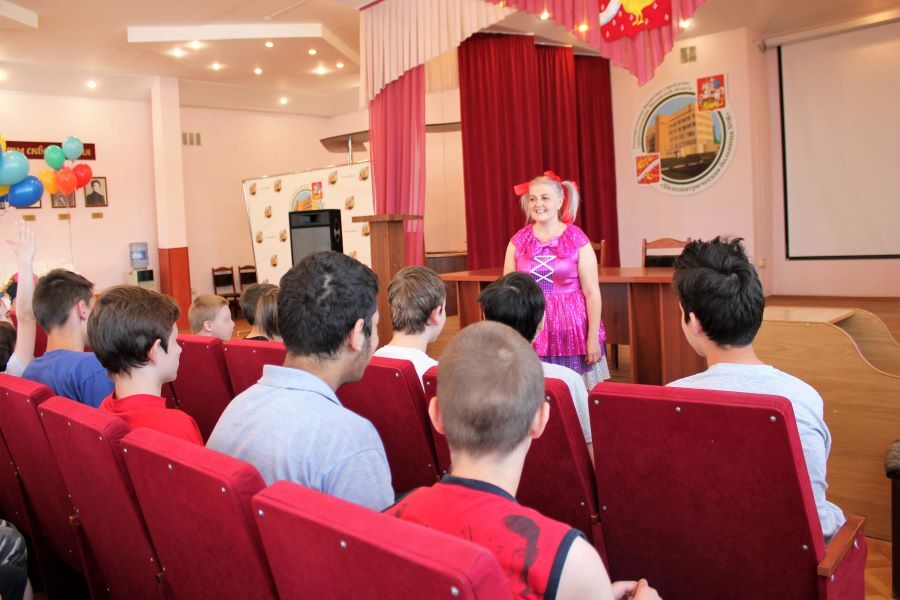 "Metadynea" organized a celebration for children with cerebral palsy who are undergoing treatment and rehabilitation in the city hospital of Orekhovo-Zuyevo city district. The event titled "Summer, sunshine, friendship — that's what children need!" was held on June 24th. The funds for it were collected by the company's employees at a charity fair dedicated to the Children's Day.
The charitable initiative of "Metadynea's" team was implemented in a celebratory event for children undergoing rehabilitation at the State Budgetary Healthcare Institution of the Moscow region "PH №8". A troupe of professional actors, who are specifically trained to work with children with special needs, conducted an active game and music program. The kids participated in friendly contests, dance numbers and received gifts. The celebration had gathered not only children, but also the staff and other patients of the hospital.
- Childhood becomes bright and colorful when there are celebrations in it. This is especially important for children in hospital conditions, — noted Tatiana Grashina, the leading specialist of the social service of the State Budgetary Healthcare Institution of the Moscow region "PH №8".
One of the young participants spoke about the celebration like this:
- I competed with others in fun contests. I always hit the ball on target, it was cool! I especially liked how Rosa, a big doll from a cartoon, played with us. And thanks again for the gift, I barely carried it, such a great bag of sweets!
Natalia Sitnikova, the chief labour protection and ecology specialist of "Metadynea", who also took an active part in the charity fair, was present at the celebration on behalf of "Metadynea's" team:
- I am very glad that the funds we collected went to a good cause. Seeing the shining eyes of children, you understand that our efforts at the fair were not in vain, — Natalia Sitnikova shares her impressions. –The celebration turned out to be sincere and cheerful, with feeling and soul. I think this should become a good tradition for our team. I hope that next time we will be able to cheer the kids up for the New Year.
The "Do good with your own hands" campaign was organized for the "Metadynea's" team for the first time this year. The company's employees provided the results of their own work and creativity as goods — handicrafts, handmade pieces, culinary products. 50 thousand rubles were collected as a result of the charity fair.
---
"Metadynea" LLC is a manufacturer of synthetic resins of a wide range of applications. It is part of "Metafrax Group". In 2021, a work group for the implementation of ESG principles was established in the group of companies. One of the areas of implementation of ESG initiatives related to corporate responsibility is charitable activities.