26.10.2023
​Familiarization with the Profession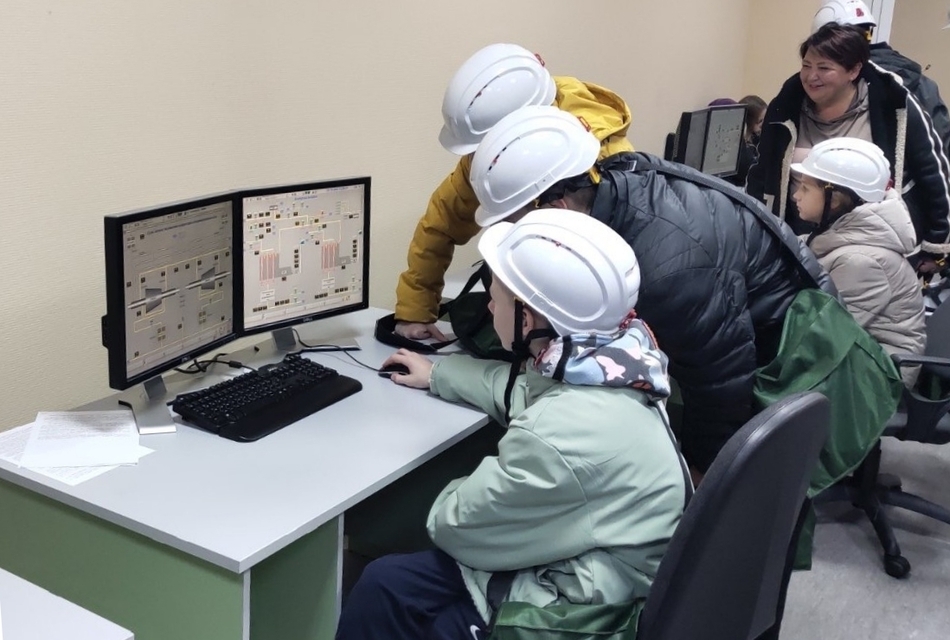 Ninth-graders of Gubakha schools visited the production site of JSC Metafrax Chemicals with a guided tour. The event was held within the framework of a single Open Door Day at the Ural Chemical Technology College (UCTC).
Future graduates visited the central control room (CCR) of the methanol production, where they learned about the technology of obtaining the product, the work of operators and asked questions of interest. In the laboratory, a master class awaited the students to determine the mass fraction of water in methanol. Here the students familiarized themselves with modern chemical equipment. In the training room, the folks were able to try themselves as ССR operators.
The Open Door Day for ninth-graders was full of events. In addition to the company's site visit, the folks participated in career-guidance tours, checked the updated classrooms and workshops of the college, talked with teachers and students. Parents of future applicants were also able to view presentations of profiles, familiarize themselves with the graduate's career maps, check the new "stuffing" of the college obtained during the implementation of the "Professionalitet" project, ask questions to representatives of the college and the company.
There is a difficult choice of a professional path ahead. Those students who will connect it with the UCTC can be sure today that they will receive all the necessary professional skills and competencies and will become valuable specialists.