23.11.2021
Maintaining the leadership position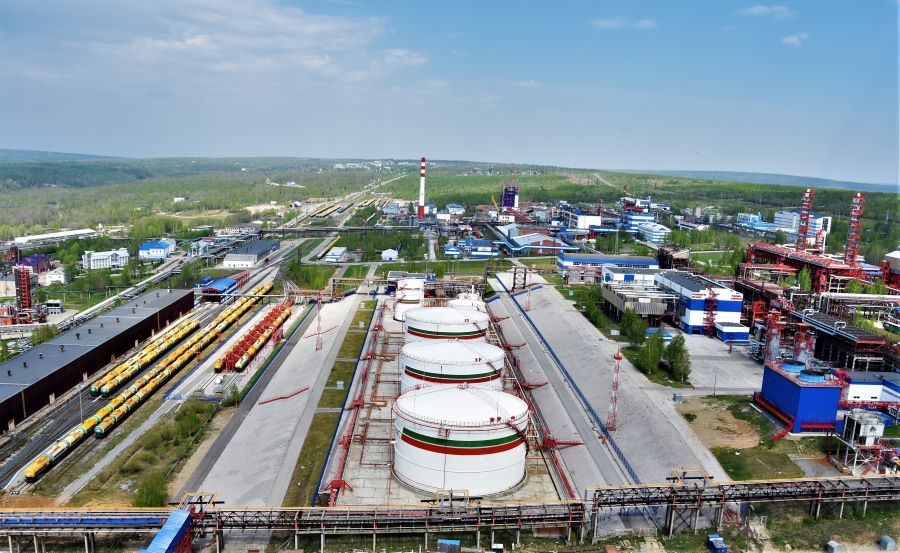 "Metafrax Group" has kept the position in the federal rating TOP-400 largest Russian companies based on results of the analytic center "Expert" yearly estimation; also, it became one of the first hundred Ural and West Siberia companies.
Based on the main ranking value – products sales volume – Metafrax Group" ranked 67 among Ural and West Siberia companies. While shipping in 2020 the produced goods for more than 48,9 billion rubles, the group maintained the last year position in the leading hundred companies of the rating (in 2020 "Metafrax" ranked 65). In the federal rating "Expert-400" "Metafrax Group" ranked 326.
To recall, in his interview to RBK PJSC "Metafrax Chemicals" board of directors' chairman Armen Garslyan noted that corona crisis in general had negative impact on chemical industry.
"In the world were stopped all automobile plants, tire plants, which are the consumers of rubbers. In addition, there was rapid decrease of fuel demand, for production of which methanol is used, which is produced by us as well. The company production market dropped till zero. The main target became not to stop the plant, because methanol is not a brick, it is not possible to store it outside the fence. Our traders did the impossible and managed to sell all the products, big amounts were shipped to export, so not only did we not stop the plant, but we also did not reduce our methanol capacity. For the other products there was a decrease for maximum 15%", informed, in particular, Armen Garslyan.
The rating of 400 largest Ural and West Siberia companies was prepared by the analytic center "Expert" based on the method, which is applied for the federal rating "Expert-400". Participation in "Expert" ratings has no limitation in terms of industry: there are companies from almost all major economy industries. Position of the companies is defined by their ranking in terms of products (works, services) sells volume in 2020 (million rubles). For the regional rating, the study area was traditionally Sverdlovsk, Chelyabinsk, Kurgan, Orenburg, Tyumen regions, Perm region, Republics of Bashkortostan and Udmurtia.
You can find the rating on the website of the outlet via the link.