06.05.2021
"Metafrax" has started the construction of paraformaldehyde production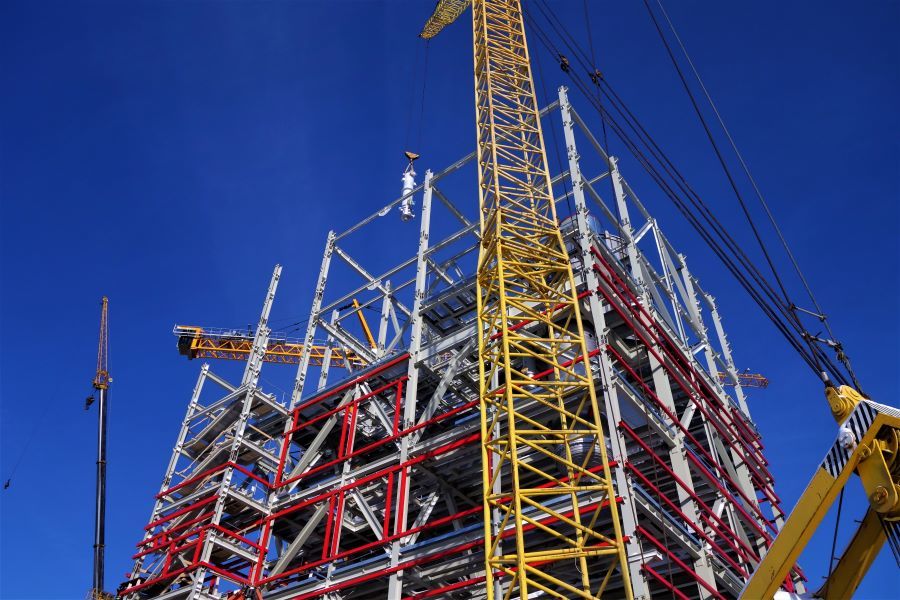 "Metafrax Chemicals" has started the construction of the plant for production of paraformaldehyde with capacity of 30 thousand tons per year. The works are ongoing at the production site in Gubakha, Perm region. A building will be constructed, in which there will be a production section, a finished product warehouse, a central control room with administrative rooms and a transformer substation. Also a cooling tower for cooling water cycle will be constructed along with a pump house, a unit for loading into railway and automobile transport and an interplant pipe-rack; railways and containers storage areas will be arranged.
Paraformaldehyde, according to the company general director Vladimir Daut, will become a high quality replacement of formaldehyde due to its low reaction capacity and resistance to polymerization.
"We will have a solid product in the form of granules, which does not have limitations in terms of transportation duration and storage life. When dissolved, formaldehyde water solution is formed. It can be used to receive any derivatives. After release of the plant for operation "Metafrax" will become a sole producer around all post-soviet union territory, which will be able to cover the paraformaldehyde market demand in Russia. A part of the product will be exported", clarified Vladimir Daut.
The company plans to produce paraformaldehyde of А grade, which is used for manufacturing of plastic, paints, resins, glue compositions, insulation materials. The product is widely used for production of chipboards and medium density fiberboards as a binding polymer. Also this type is used for production of herbicides in agriculture and antiseptics in the livestock sector.
The project contractors are the technology licensor, Denmark company GEA Process Engineering A/S, and the Russian engineering and working documentation developer, Tulagiprokhim company. General work contractor is "Altex-stroy" LLC.
The plant construction is ongoing under the investment project for creation of paraformaldehyde and formaldehyde production at the production site in Gubakha. New plants start-up will allow to create within the company over 30 work places and increase internal methanol processing, which is foreseen by the company development strategy.
During signing of the joint memorandum by "Metafrax" and "Altex-stroy" in July of 2020 Perm region head Dmitriy Makhnin especially highlighted that the project for construction of the paraformaldehyde plant is aimed to import substitution.
"It means that the Russian companies will be less dependent on import products. In Gubakha there will be over 30 new well-paid and highly skilled work places. The company social program forms in Gubakha a stability center. When there are many such "centers", life quality in the region is substantially better", noted Dmitriy Makhonin.
More detailed information regarding progress of the unique production construction you may find in the corporate newsletter "Khimiya bez granits" via the link.