29.11.2021
"Metafrax" minimizes production impact on environment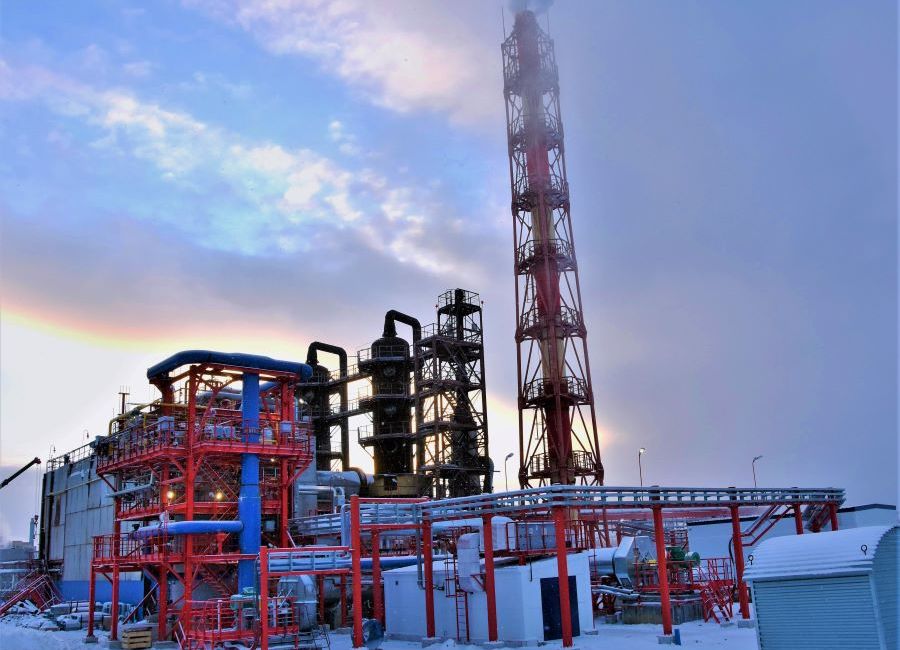 In the company there are ongoing preparations to put in operation a unique ecological unit for handling industrial wastes.
At the production facility of PJSC "Metafrax Chemicals" have been completed construction and installation works and commissioning was started for the equipment of the industrial wastes thermal treatment unit (IWTTU) at the pentaerythritol with formalin (hexamine) plant.
"The operating unit is in line since 80s of last century, and it has become obsolete over that time. Ecological policy of our company is aimed at constant minimization of impact on environment, that is what the company management has decided in advance to build a modern unit considering revamping, putting new capacities in operation and increased quantity of wastes", clarified PJSC "Metafrax Chemicals" technical director Alexandr Vdovin.
The unit with capacity up to 5 tons per hour was designed two years ago, and it was constructed from scratch in relation to the area of existing IWTTU. Investment amount for the project was more than 600 million rubles. The general work contractor was "MetaTransStroy" company, which is a part of "Metafrax Group".
The new IWTTU will ensure collection, intake and treatment of wastes for the three productions – hexamine, pentaerythritol and "Ammonia-Urea-Melamine" (AUM) complex under construction. With that, in contrast with the previous unit, thermal energy application is foreseen for water steam generation.
At the facility, there is a burning department and steam generation constructed, measuring and control equipment is installed, electrical power supply is provided, process control and automation are deployed.
"The unit is unique: in Russia there is no unit with such arrangement at any chemical production", highlighted Alexandr Vdovin. "Environmental project complies with regulations and requirements, it passed necessary checks, including also an ecological expertise".
The constructed plant includes a tank farm with 5 tanks, new pump house for each type of waste, modern burning equipment and connected gas using infrastructure, waste heat boiler for steam generation with capacity up to 25 tons per hour.
"It is scheduled to finalize the commissioning works in December", stated the project manager, deputy technical director of PJSC "Metafrax Chemicals" Andrey Semerikov. "After the unit start-up, the wastes of hexamine production will be diverted to the new unit, and the old unit will be stopped with subsequent dismantling. The personnel will proceed with maintenance of new equipment. Upon start-up of AUM Complex facilities and finalization of pentaerythritol plant revamping, wastes from these plants as well will be added to IWTTU for disposal".