27.08.2021
More than 30 employees of Karbolit received awards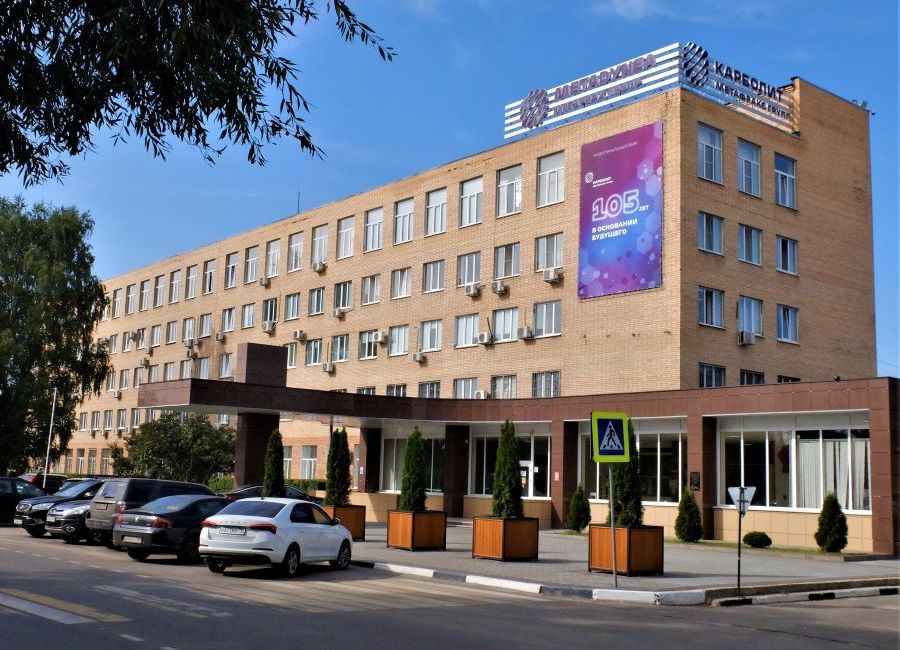 At JSC Karbolit a solemn meeting of workers was held in honour of the 105th plant anniversary. The company's employees were congratulated by the Chairman of the Board Alexey Chikunov and the General Director Maksim Batuev. More than 30 employees and veterans received letters of appreciation from the Head of Orekhovo-Zuevo municipal district and the General Director of Karbolit as well as commemorative pins "Company veteran" and "For success and achievements in labour".
- Each generation of Karbolit employees has made its unique contribution to the company's development. I thank each of you for bringing a part of yourselves into its prosperity and making it and the whole country better, more beautiful and successful, noted Alexey Chikunov.
- Karbolit has a legendary centuries-old history and great prospects at the same time. We set ourselves ambitious goals and consistently pursue them. An analysis of our work over the past five years shows that we have grown as a company and as a team. Thank you for being a cohesive team, able not only to preserve the strong traditions of Karbolit, but also to implement new things and successfully move forward, said Maksim Batuev.
________
At present JSC Karbolit is a professional management company of a 53-hectare brownfield park of the same name in Orekhovo-Zuyevo (Moscow region). It is a subsidiary of Metafrax Chemicals, a chemical company in Gubakha (Perm region), the largest producer and exporter of methanol and its derivatives in Russia and Europe. Seifeddin Rustamov is the beneficial owner of Metafrax Chemicals and Armen Garslyan is the Chairman of the Board of Directors.
JSC Karbolit is one of the top five industrial park management companies in the Moscow region and one of the top eight companies in the Best Industrial Site category according to the Russian Chamber of Commerce and Industry's rating. More than 60 residents work in the park, including a large resin production facility by Metadinea, also part of the Metafrax group, in the park's industrial zone.